---
What Makes SEO Rank Monitor The Most Comprehensive Rank Tracker In The Industry?
For over 5 years, SEO Rank Monitor has helped businesses and websites organize and analyze their SEO data.  Daily checks and a vast array of features make it easy to boost your rankings.
---
Mobile Rankings To Help You Optimize For All Users
Only SEO Rank Monitor gives you mobile ranking data. 46% of users search primarily on their mobile devices. And with local businesses, a new study showed that 80% of mobile searches resulted in a sale. Since search engines rank mobile searches differently, it's vital to optimize your website for both desktop and mobile searches. Our mobile ranking data gives you the data you need to reach out to all users.
---
---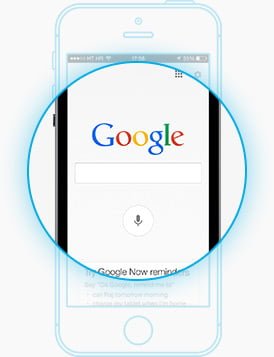 Easy To Learn, Simple To Use
Our user-friendly interface makes it easy to read, understand, and share your data. Spend less time analyzing data and more time building your business.
---
Get A Bird's Eye View Of Your Data
The easy-to-read dashboard shows you the overall success of your campaign. Instantly check on your current ranking for specific keywords or keyword groups, ranking change between any two dates, and stats on important ranking factors.
---
Your Rankings, Visualized
Simple-to-understand charts and graphs help you quickly understand the current state of your campaign.
---
Local rankings, accurate to the city
Organic rankings only tell half the story. With SEO Rank Monitor you will see exactly how you're ranking in every city you specify.
---
Create automated whitelabel reports
Want to get send PDF reports to your clients, on auto-pilot? No problem! Simply create the report using our drag-and-drop interface, and specify how often you want us to send the report. We'll take care of the rest!
---
One-Of-A-Kind Advanced Filtering
SEO Rank Monitor offers advanced filtering to present you with exactly the data you need. Organize your results by search engine, dates, keywords, keyword groups, or Adwords data like search volume, CPC, and competition.
---
Compare Any Two Dates
Other software only lets you compare dates against the current date, or compare consecutive dates. SEO Rank Monitor lets you compare any two dates, so you can track the success of specific actions.
---
Track Which Actions Get Results
Use date-specific "events" to record when you made changes and easily see their effects. Track what's most effective, so you can spend your time on what works.
---
Spy On Your Competitors
Track your competitors rankings by keyword, or by any of our advanced filters. Avoid their mistakes and improve on their successes.
---
Share Reports With A Single Click
Export reports as PDF or Excel files, or generate a URL with a visual report with the click of a button. Set up email reports to go out daily, weekly, or monthly. Share your results with your partners or clients faster than ever.
---
Monitor Your Website's Health
Stay up-to-date on stats vital to high ranks like PageRank, Alexa Ranking, Indexed Pages, and PageSpeed. Spend less time gathering this data, and more time improving it.
---
Start Your Free Trial Today!
Only SEO Rank Monitor provides all the features you need to take the stress and time commitment out of rank tracking. Take us for a test drive with a No-Obligation 2-Week Free Trial!
Start your free 14-day trial
---